About Our Findlay, Ohio Dental Office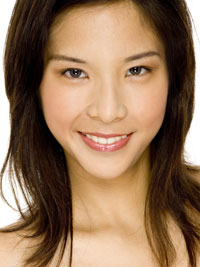 Meet Our Team
Download Our Forms
Common Questions About Our Office
What happens in a first visit?
At your first visit, Dr. Kibbey will examine your medical history and your dental health. He may take X-rays to get a clear picture of your jawbone and the insides of your teeth. He'll also examine your gum tissue, your bite (the way your teeth fit together when they close), and screen for oral cancer with ViziLite Plus. After he's thoroughly evaluated your oral health, he'll discuss your options for treatment and answer any questions you have. Some patients prefer to have their hygiene appointment completed at this same visit, and we're happy to accommodate their needs. Because we treat our patients as individuals, and not as numbers on a chart, your visit will be tailored according to your unique situation.
Why does the dentist use an intraoral camera?
An intraoral camera is a pen-sized camera that takes live images of your mouth, magnifies them, and projects them on-screen. With an intraoral camera, Dr. Kibbey can more accurately diagnose dental conditions, and he can share the information with you, chairside. Intraoral cameras also allow us to show you the effects of certain treatments, whether they're cosmetic, restorative, or periodontal cleanings, from a viewpoint that you might not otherwise receive. Intraoral cameras allow us to enhance your experience and allow you to become a more involved member of your dental treatment.
What is your financial policy?
Our patients appreciate quality and value, and we're sensitive to those needs. We strive to make paying for your dental care as seamless as possible, and offer many financial solutions. We accept cash, check, credit cards, and dental insurance. We also work with CareCredit, so you can make extended payments at competitive rates. For more information, please visit our financial page, or feel free to call our Findlay, OH dental office and speak with our front desk personnel.
How long have you been in business?
Dr. Kibbey graduated from Ohio State University with his DDS degree in 1976, and he's been practicing in Findlay since 1978. We've been at our current location since 1980.
Do you see emergencies?
Certainly. We reserve time during our regular business hours to see patients with dental emergencies. If you experience a dental emergency after hours, please review our emergency care tips, and call the office for further instructions.
Welcoming New Patients
Dr. Kibbey's general dentistry, cosmetic dentistry, and implant dentistry practice is now welcoming new patients. Simply call our Findlay, OH dental office and request an appointment. Located in Findlay, Ohio, we serve patients from the surrounding areas of Bowling Green, Fostoria, Bluffton, and Lima.