Findlay Cosmetic Dentist Creating Beautiful Smiles
We all know the importance of a beautiful smile to a person's confidence and self-esteem. What we don't all know are the ways in which a person can improve his or her smile. Cosmetic dentistry has come a long way over the years, and we're proud to offer the latest dental enhancements at our Findlay dental office. Dr. Kibbey has over 20 years of experience creating flawless smiles for our patients.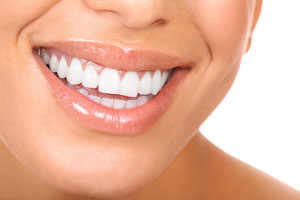 When it comes to cosmetic dentistry, a little can go a long way. Patients whose teeth have yellowed can drastically improve their smile's appearance in just one visit with professional teeth whitening. Dr. Kibbey offers Sapphire whitening, as well as take-home whitening, depending on your specific needs. Cosmetic bonding is another one-visit procedure that can transform a smile with breaks or gaps. Hundreds of people have maximized their smiles' potential with these conservative cosmetic dental treatments.
Dr. Kibbey is also skilled in the art of total smile makeovers. Patients with stained, chipped, broken, and slightly misaligned teeth can overhaul their smile's appearance with porcelain crowns, porcelain veneers, or Lumineers. These top-of-the-line dental treatments offer lifelike translucency, optimal uniformity, and extreme beauty in just two visits. Complete your transformation with a Botox or dermal filler treatment performed by Dr. Kibbey in our Findlay cosmetic dentistry office. With these state-of-the-art cosmetic enhancements, we can give you the youthful, vibrant smile you've always wanted.
Learn more about our cosmetic dental solutions: