Financial Solutions
When you need dental care, money should be the last thing standing in your way. We offer many payment solutions, so you can optimize your dental health without worrying about finances. Our Findlay dental office accepts cash, check, Discover, MasterCard, and Visa. Our financial expert works with insurance companies to maximize your benefits and help you understand your coverage. Patients wishing to make monthly payments on their treatment can sign up for financing through CareCredit. We're happy to discuss your options in greater detail at the time of your appointment, and if you'd like an estimate of our fees, please don't hesitate to ask.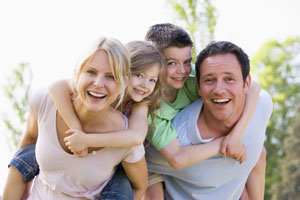 How regular dental visits can save you money…
Professional Cleanings – Tooth decay and gum disease are common problems that Americans face. However, with regular cleanings or soft-tissue management, we can remove bacteria from below the gumline and help you keep your mouth disease- and cavity-free.
Early Detection – Regular checkups allow Dr. Kibbey to inspect your teeth and gums for warning signs like hairline fractures and dental caries (precursors to decay). Detecting and repairing problems in their earliest stages often eliminates the need for more advanced dental reconstruction in the future.
Preventive Measures – We offer several cost-effective preventive measures, from fluoride and sealants, which strengthen tooth enamel and prevent decay from forming, to nightguards to negate the harmful effects of teeth grinding. Properly equipped, your smile can defend itself against common aggravators and maintain its health and beauty long-term.